Veteran Warriors Finding Healing & Freedom
Indian Fitness Bikini Movie buy testosterone cypionate 200mg online do not lose your mind lose weight read online fitness
WE HELP VETERAN WARRIORS OVERCOME THE NEGATIVE EFFECTS OF COMBAT
ONE WARRIOR AT A TIME
For more than a thousand veterans, Operation Restored Warrior has stepped into the gap, RESCUING, REBUILDING and RESTORING our most at-risk veterans. Are you a veteran struggling with the long-term effects of combat? Are you the loved one of a veteran, perhaps a spouse, parent, sibling or friend? Or, are you a person of resources and influence who is passionate about making an impact in the lives of these men and women? Then, ORW is for you.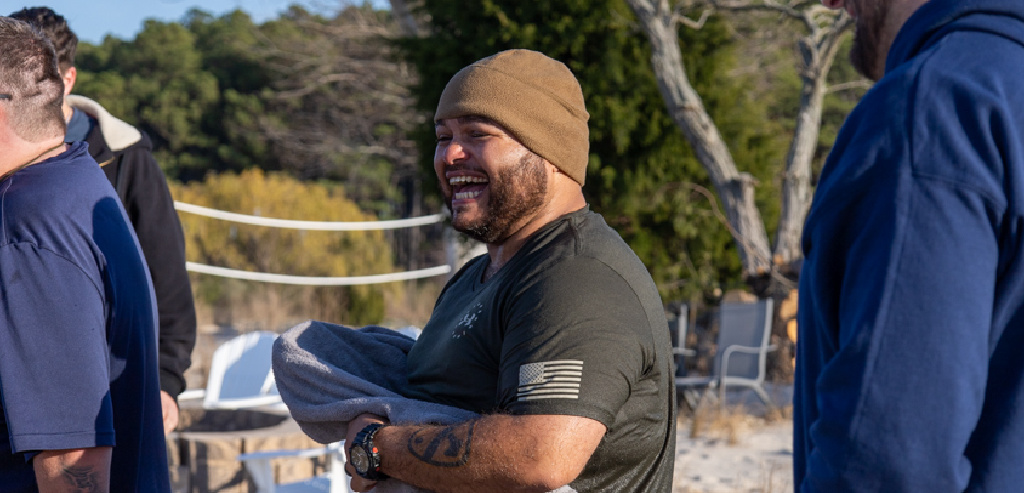 DROP ZONE: A LIFE-CHANGING ENCOUNTER
HAPPENS IN AN INSPIRING SETTING,

ORW's events are hosted in beautiful and engaging venues around the United States, and include various activities. Some of the locations that have been used are in Colorado, Illinois, Texas, Maryland, North Carolina, Florida, and Georgia. Our events include an on-site, skilled chef who prepares first class meals.

WITH MEN WHO'VE WALKED THE WARRIORS' PATH,

While the men we work with come from all faiths and walks of life, each warrior experiences the Drop Zone alongside men who have walked the same or very similar paths as a veteran. As a result, the ORW team and other men attending the Drop Zone share a deep bond and understand the veteran's unique challenges.

LEADING TO A PERSONALLY LIFE-CHANGING ENCOUNTER.

At ORW, we believe that "psychology reveals, but Jesus heals." This deep conviction and the experiences of seeing Jesus heal hundreds of men and women over the past 14 years makes the Drop Zone a singularly unique and life-changing experience with other men, women, and Jesus.
A WARRIOR'S STORY IS SACRED
INSPIRING INTERVIEWS OF RESTORED WARRIORS
ALEX, U.S. ARMY
SPECIAL FORCES
"I had buddies die. I saw that. Had close calls myself. The toughest things were the guys that we lost."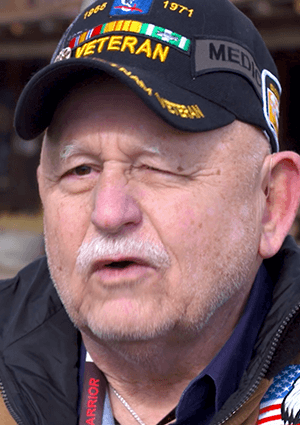 CHARLIE, U.S. ARMY
MEDIC, VIETNAM
"After 7 months, I came to the conclusion there was no God– not with that kind of death & destruction."
ANDY, U.S. NAVY
SEAL TEAM
"One of the greatest hurdles I had to overcome during my recovery was forgiveness."
ROY, U.S. ARMY
INFANTRY, VIETNAM
"I trusted no one. I had no friends whatsoever, for probably some 40
years."
OUR PARTNERS MAKE ORW POSSIBLE
To pause the slider, hover over it with your mouse.
Veterans Lodge
Veterans Lodge is a major supporter and contributor to ORW's Mission.
Veterans Lodge is a significant and unprecedented commitment to the present and future welfare of our veterans. It is a place where veterans come together for healing of both mind and body. In a serene and inviting environment, the challenges facing veterans today are confronted head on with cutting edge research and holistic rehabilitation. Defuniak Springs, Florida will be home to the first location.
The Lindell Foundation
Mike Lindell's Foundation provides vital support for ORW veterans.
The Lindell Foundation, through the love of Jesus, restores a voice to the voiceless, hope to those who are hopeless, and love to those who are without. Click here to learn more:
Freedom 1 Coffee
Freedom 1 Coffee Offers Warrior Coffee
Freedom 1 Coffee has partnered with ORW to create a unique single origin French Roast called "Warrior Coffee" that supports Operation Restored Warrior.