The ORW podcast aims to share stories of what Jesus is doing in the lives of our nations warriors, provide tools and resources to help you deepen your walk with Jesus, and introduce you to our amazing partners that are advancing the Kingdom across the globe.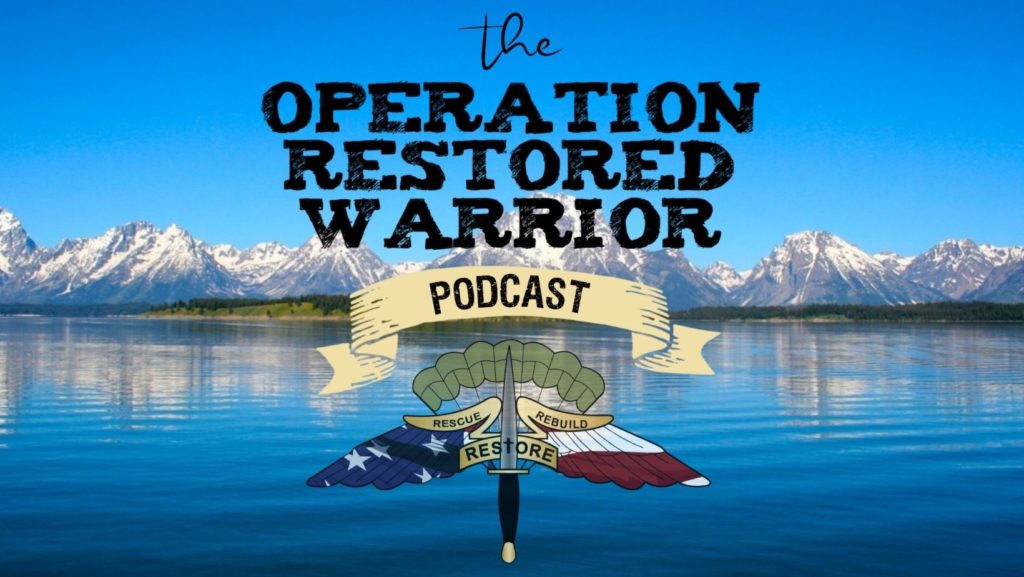 ORW Podcast Episode #8, Understanding Biblical Context
In this episode, David Body talks with Tim Harting (ORW Director of Operations), Jordan Fulton (ORW Executive Director of Operations and Training), and John Williams (ORW Facilitator) about the importance of understanding the context of the Bible, and in particular, their spiritual worldview. The team discusses the impact of reading Dr. Michael Heiser's books and how this informed their daily lives.
ORW Podcast Episode #7 , Meet the Team: Mike 'Ramrod' Elrod
Mike is a Drop Zone Facilitator for Operation Restored Warrior and a retired military aviator having served 28 years collectively in the U.S. Air Force, U.S. Navy, and U.S. Navy Reserve. Mike's time in the Air Force & Navy involved service to Pacific, Asian, and European theatres as well as support in Operations Iraqi Freedom and Enduring Freedom. He retired from the Navy as a Commander. He was also a test pilot for Northrop Aircraft. In addition to his military service, Mike also retired with 21 years of service as a Captain at Northwest Airlines.
In this episode, David talks to Mike about his story, his career, how his Drop Zone changed his life, and how Jesus is continuing to work in his life. He also shares some words of wisdom for those that are considering attending a Drop Zone.